EDK - End Dependence Kansas
Who are we?
A team of dedicated employment specialists that work with individuals of all abilities to find and maintain steady employment through job exploration, job coaching, job development, and customized employment.
Our goals are centered on the individual to identify what steps need to be taken to maintain competitive, integrated employment.
We work with individuals of any disability in Johnson and Wyandotte counties that are transitioning from high school, exiting correctional facilities, or have received Home and Community-Based Services.
We work hard to help find strong matches between individuals and organizations, resulting in successful employment placement.
We work with organizations to find quality jobs for qualified workers, while strengthening relationships with community partners.
Check out Josh's Employment Story!
End Dependence Kansas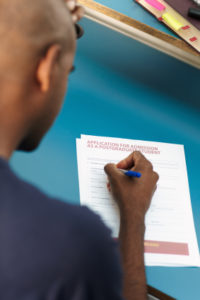 End Dependence Kansas is an initiative to increase employment of Kansans with disabilities. The outcome of this five year initiative will result in 2,000 Kansans with disabilities achieving successful employment. A significant goal of End Dependence Kansas is to improve the quantity and quality of employment placements. The initiative will emphasize and support community partners to prioritize competitive, integrated jobs in the community.
There are five agencies from the state of Kansas that are collaborating to implement this contract. These agencies include the Kansas Department for Children and Families (DCF), the Kansas Department for Aging and Disability Services (KDADS), the Kansas Department of Corrections (KDOC), the Kansas Department of Commerce, and the Kansas Department of Health and Environment (KDHE). These agencies will have senior level staff that serve on a panel for the initiative to ensure compliance.
We help find and maintain steady employment through job exploration, job coaching, and customized employment.
We are a team of employment specialists who utilize customized employment, focusing on three groups of individuals:
Individuals with limited or no work experience.
Youth transitioning from high school into the workforce;
Persons exiting corrections; and
People currently on the Kansas Medicaid Home and Community Based Services Waiver.
We offer assistance with:
Self-employment (developing one's own business)
Job carving (creating or negotiating a new job from one or more tasks of a different job)
Job creation (forming new job based on unmet business needs)
Job coaching (coaching individuals to master the tasks they experience in the job)
Our approach to helping individuals find jobs is not accomplished in one day. We take a time intensive approach, consistent with Individualized Discovery/ Customized Employment (IDCE). As a result, we will spend a significant amount of time with individuals offering informal supports, formal supports, workplace supports, transportation supports, and more.