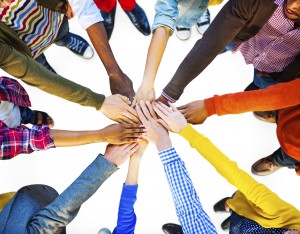 As individuals look to adapt, and remake their way of life, communityworks remakes the way rehabilitation is viewed and carried through. communityworks' unique model has proven successful since 1991.
communityworks, inc. teaches you not to be a boss, or 'expert' but a support system, to achieve a successful and fulfilling life.  If we want to see people with disabilities be more successful in community outcomes, we must start with a shift in perspective and consider the power and potency of relationships. We believe in independent living and the power of social capital are keys to rehabilitation and can be achieved through the strength of a community.
One thing that sets communityworks' apart from other training and advocacy programs is that our model is based off of real life experience.  communityworks' sister company, Minds Matter, LLC, specializes in cognitive, behavioral, occupational, physical, and speech therapies and independent living skills.  The organization also provides assistance with employment, peer support, and resources for thousands of people. The offering of these services ensures the best possible rehabilitation and care.
The Minds Matter Philosophy

Minds Matter, LLC believes that people with brain injuries and their families are the experts in their own life. All of our rehabilitation plans and decisions are made with the person at the center of the process. Our teams then collaborate with the person and chosen family to create meaningful connections in their community. Our functional rehabilitation approach is designed to give control back to the person by listening, understanding and responding so people can live their life, their way. Our model has impacted the lives of thousands of consumers, earned international recognition and is able to be replicated in communities across the globe.